Nigredo (Giclée Print)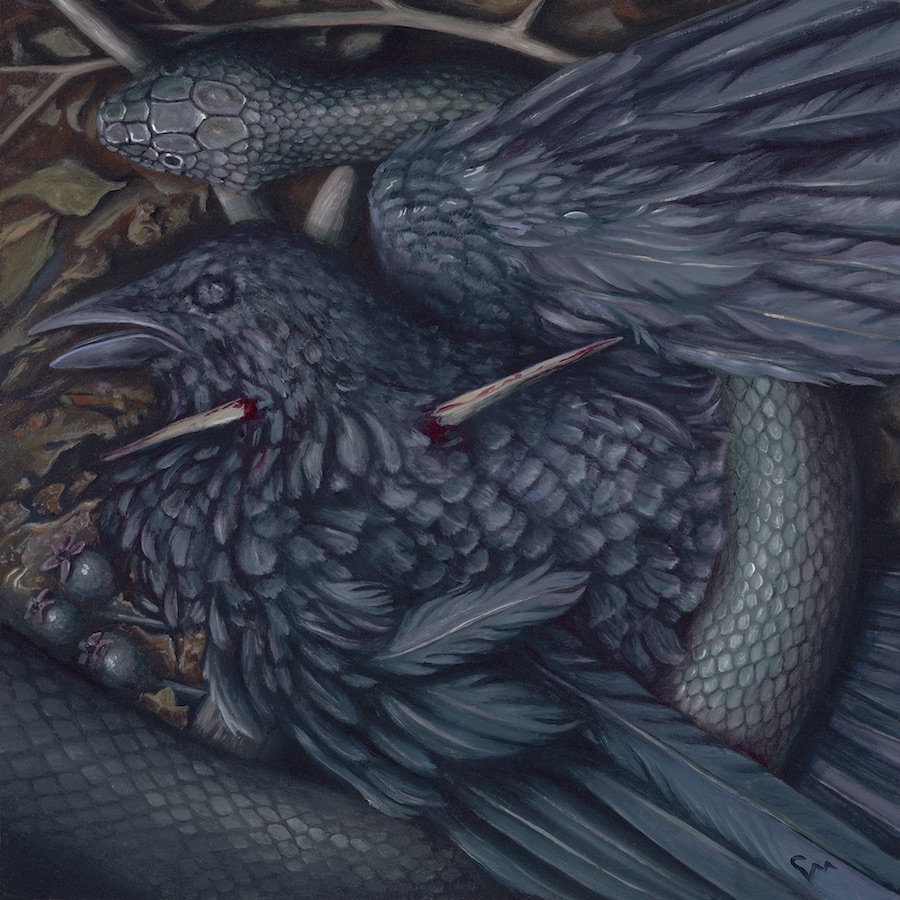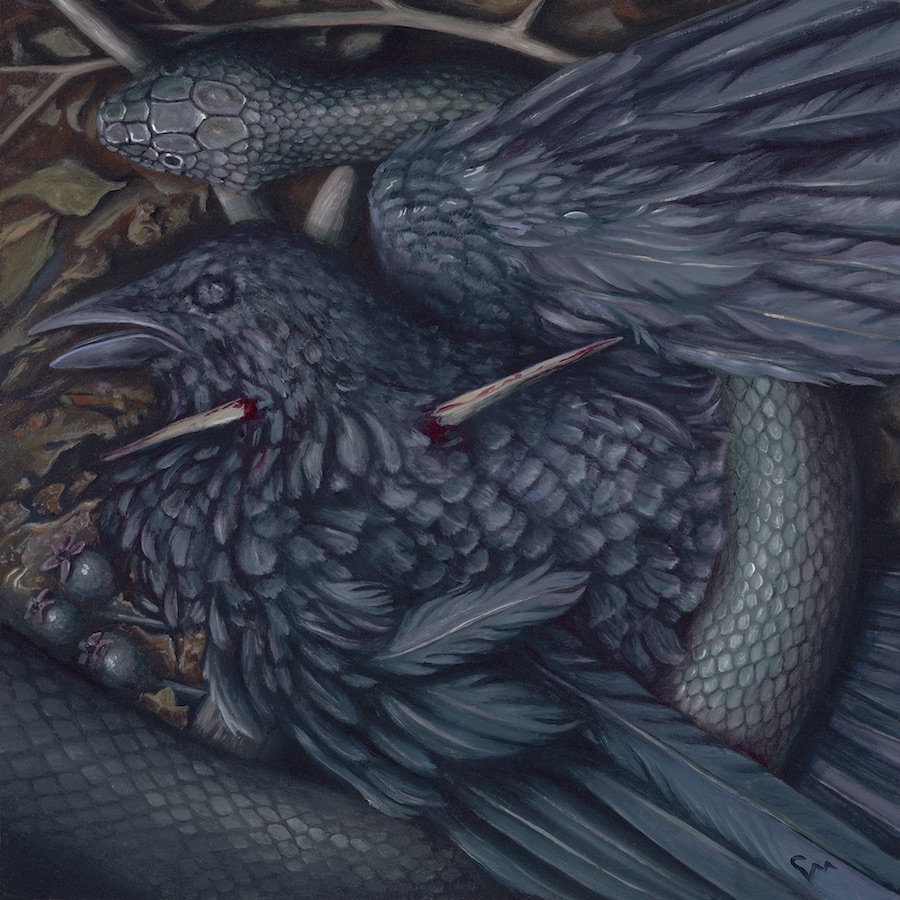 Nigredo (Giclée Print)
Nigredo: The Black Haw, 2018
Giclée print on archival white paper
Signed and numbered
Limited Edition of 40
Print size: 7 x 7 in. / Paper size: 8 x 8 in.
Receive $20 off when you purchase the whole series at once.
Original Available - Inquire Here
The first step on the path to self-mastery, and creative mastery, is to become self-aware. As long as we have not confronted our own shadow, we will be obscured by its unconscious manifestation in our lives. In Creative Alchemy, the nigredo represents the darkness of the initial confrontation with the ego. Alchemical imagery depicts this phase by scenes of death, skeletons, ravens, coffins, or the black sun. It is most closely related to the earth element, the planet Saturn, and the metal lead. The nigredo can manifest as depression, sadness, and general suffering in the face of life's difficulties. It is the "dark night of the soul" where we come face to face with our personal role in the circumstances of our life.
In winter, the bare and thorny branches of the Hawthorn guard the secrets of the nigredo and the entrance to the underworld. As last year's remaining haws shrivel upon their stems, we descend into the quickthorn thickets to confront our shadow aspects. We experience the depressive, anxious, and negative thought patterns that are choking out the other potential seeds waiting to grow. Through this fearless confrontation with these parts of ourselves, we allow the thorns to pierce us through the heart so we are ready to let go of the illusions that limit our expression in the world. The serpent, who sheds its skin in the process of letting go and renewal, embraces us tenderly to guide us through the process.